Customer development is the practice of establishing a continuous and iterative communication line with your customers so that you can come up with ideas and feedback. Successful product managers test and validate product ideas with regard to the market.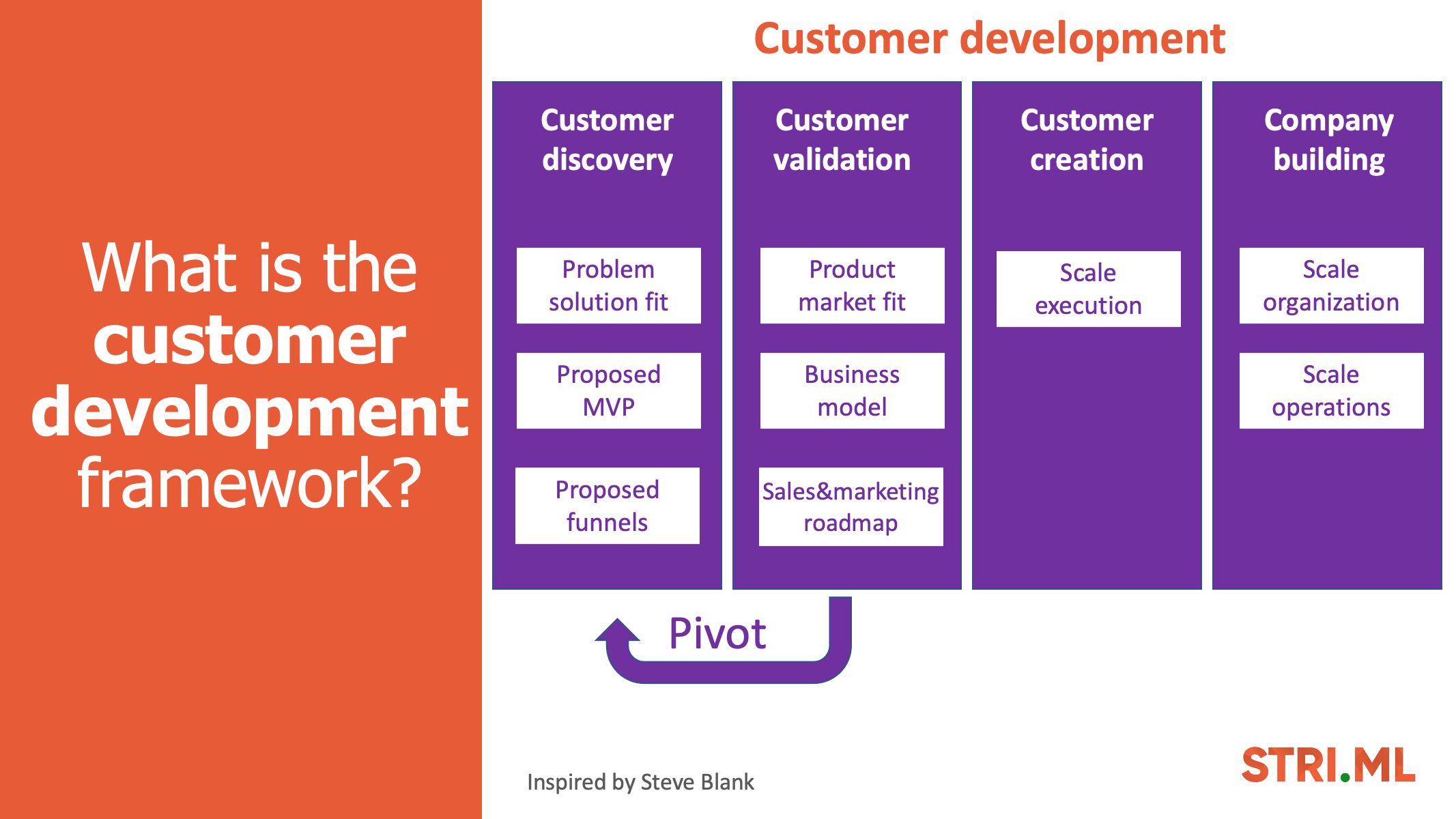 The customer development framework was proposed by Steve Blank and consists of four major steps:
Customer discovery – discover your customers and their needs you might be able to satisfy.
Customer validation – validate that your product can satisfy your customer's needs.
Customer creation – step across the chasm and determine whether your product will satisfy the customers' needs at scale
Company building – scale operations to support the growth of your business.